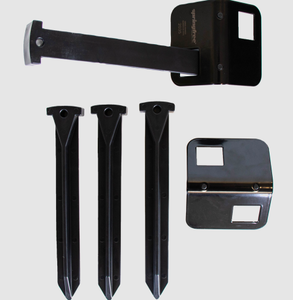 🔥Only 3 items left, order now!
Phone Gary and the team at Trampolines Ireland to answer any of your questions. 📞TEL 01 960 1641
Springfree Trampoline Anchors Ireland
The Springfree™ Trampoline Ground Anchor helps to safely and securely anchor your trampoline to the ground. Tested to withstand pull-out forces of approximately 900 N.
Two anchors positioned on either side will securely anchor the trampoline. Each box includes two anchors (4 anchors are required for the R132 and S155).
The Benefits of Shopping Trampolines Ireland
Finding The Correct
Size
Choosing A Safe Kid's
Trampoline
Value For
Money
Fast Delivery - 48 Hour Delivery
on most models.
Free Shipping over
€400