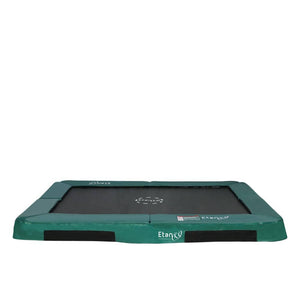 🔥Only 3 items left, order now!
Phone Gary and the team at Trampolines Ireland to answer any of your questions. 📞TEL 01 960 1641
A real topper and runner in our range is the Inground Hi-Flyer 0965 trampoline with a size of 281 x 201 cm.
The green padding is very safe due to the used foam of 3 cm thick, which is unique in this price category. The guarantees are generous and the thick springs ensure a smooth jump.
The Benefits of Shopping Trampolines Ireland
Finding The Correct
Size
Choosing A Safe Kid's
Trampoline
Value For
Money
Fast Delivery - 48 Hour Delivery
on most models.
Free Shipping over
€400